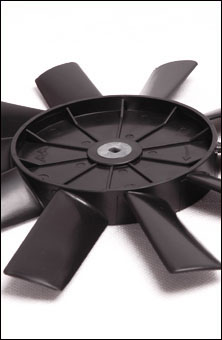 Wear Resistant Compounds
SmoothblendTM wear resistant compounds offer superior lubricity by incorporating PTFE, Silicone and / or aramid fiber for applications demanding stringent wear resistant properties such as mechanical gears and moving mechanical parts. SmoothblendTM compounds is also formulated to meet stringent mechanical and thermal properties by incorporating reinforcing and / or mineral fillers. moothblendTM compounds are made from engineering thermoplastics such as Acetal, Polycarbonate, Nylon, ABS, PPO etc.
This compounds help eliminate tedious and time consuming jobs relating to frequent physical external surface lubrication of machine and equipments moving components which results in highly durable and hassle free performance. SmoothblendTM can also be formulated to be acid and corrosion resistance which makes it a far better alternative to metals.
Typical Applications:
Interior components for business machines, cameras, DVD players.
Bearings, slides gears and other mechanical parts.
Bushings and sliding components
Automotive trunk lid actuators.